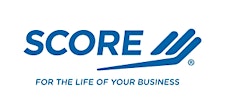 Score Mid-Maryland Chapter
Each year, SCORE counselors touch thousands of lives, generously sharing their knowledge and experience so that entrepreneurs can realize their dreams of business success. If you want to share your business expertise, give back to your community, gain satisfaction from seeing others succeed and connect with like-minded people, consider becoming a Mid Maryland SCORE volunteer.
Pass on your experience, knowledge, and advice to new and aspiring entrepreneurs. The chapter is always seeking additional volunteers. If you are an experienced retiree, an active business owner, or an executive or professional and willing to volunteer as little as 5 hours per month, we would greatly appreciate talking with you.
The challenges of starting your own business can be overwhelming and SCORE is here to make sure you don't have to go it alone. From websites to marketing to paying your taxes, take advantage of the experience that SCORE's mentors possess to make your dreams a reality.
Whatever challenges you are facing, questions you have to ask, or hurdles to overcome, help is just a phone call away!
Sorry, there are no upcoming events