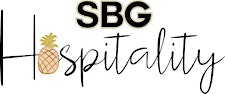 SBG Hospitality
If you're looking for the one place to get involved with major events in the North Texas area… you've arrived! SBG Hospitality is proud to be the go-to event production and marketing company in North Texas!
Not only do we plan community festivals, corporate events and endurance races but we are making an impact in North Texas! It's our passion to make the communities we serve a happier, healthier and better place to live. Each event we host partners to give back to a local non profit partner to help serve that mission.
Join us for an event or partner with us to showcase and grow your brand! We're having FUN and we'd love for you to join us!