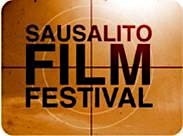 Sausalito Film Festival
In the heart of an artist's community, with the Golden Gate Bridge and San Francisco across the water, lies the ideal backdrop for a premiere film festival experience. 
People around the world are drawn to Sausalito, certainly for its picturesque beauty, but possibly because it is so uniquely different from anywhere else. Creatives, nonconformists, the famous (and infamous) have felt its gravitational pull.  Artists, writers, philosophers, rock legends and film stars have made it their home, in the company of boat-builders, bootleggers and ex-madams.
In this town of characters and contradictions, an idea was born: A Sausalito Film Festival ... Experience. Films that speak to our naturally rebellious nature, our creative soul, our passion for cultural understanding. Films of all lengths and genres are presented - features, shorts, animation, and documentaries from around the globe. Coupled with conversations and presentations that will stimulate and provoke the senses.   Because this is no mere picture show.
Sorry, there are no upcoming events