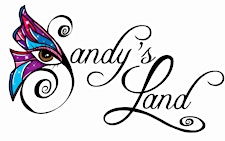 Sandy's Land
Sandy's Land LLC is an entertainment service  where "We Party With A Purpose" and Bring the FUN to YOU. Our speciality is Fantasy Face & Body Painting.
Sandy's Land Annual Detroit Doll Show strives to inspire girls of all ages to "Love the Skin They're In." Our Mission: to celebrate history, culture and to reinforce self love with dolls of color. It is the largest doll show of its kind featuring doll artists, (doll makers) and manufactures from New York, Chicago, Ohio, Pennsylvania, Minnesota, Baltimore, Delaware, Tennessee, South Carolina, New Jersey and Ontario Canada. The event includes hands-on doll making workshops, doll look alike contest, arts & crafts, children authors, interactive activities, auction, and presentation of the Doll Legacy Award to individuals who uplift youth with their products or services. 
Sandy's Land product line includes shirts and accessories (earrings, pillows, cups, bags, journals) are created to empower women and children, in addition to encourage them to embrace their true essence in mind, body (skin & hair) and spirit. Our tag line is "Image Is Everything" because it is important for children with skin tones of dark chocolate to vanilla latte to see themselves reflected positively in their dolls, book characters, games, etc.
Sandy's Land Pillow Paint Spa Parties and Doll Workshops are ongoing year around and cater to women and children of all ages. We are open for bookings as well as hosting events. The Founder Sandra Epps is a professional artist, author and survivor (thriver) of Systemic Lupus Erythematosus. She believes that art can heal.