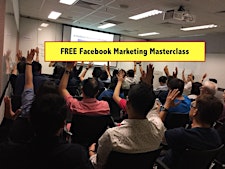 Samuel Ong & Partners
Samuel Ong Training Team
The Samuel Ong Training Team consists of a panel of young digital entrepreneurs & marketers that Samuel has handpicked across entire of Asia to provide training to the next generation of aspiring internet entrepreneurs. One of the first few high-income skills Samuel mastered... was Facebook Marketing and that changed his life entirely. 
Due to his packed schedule running his businesses, Samuel has very limited time to do group coaching by himself and has thus appointed key trainers he personally learns and trusts to deliver only the highest quality content to his audience. 
More About Samuel Ong
Samuel Ong is a Serial Entrepreneur & Digital Marketer who left a promising academic path where he had a near-perfect GPA of 3.91/4 to pursue his dreams of creating an online empire. 
Through mastering his first few high-income skills, including Sales & Facebook Marketing, Samuel hit his first $10,000/month income at the age of 19. Since then, he has been able to consistently generate an income that has allowed him to be fully financially confident and to be able to travel the world on a generous budget. Despite being offered unconditional offers to all three (3) local universities namely NUS, SMU & NTU to read business, he eventually decided to take the path less travelled to build his dreams of an online empire by the age of 25. 
Across his entrepreneurship career, Samuel has started over 5 different businesses and despite his relatively young age, has handled transactions spanning from $3,000 to $100,000 in a single deal. His knack for lead generation & business acumen has also allowed him to set a ground-breaking record, such as taking businesses in ultra-competitive spaces from absolutely zero to 6-figures with the power of online marketing within the span of 42 days... with additional zero capital raised. 
Samuel's mission & vision in the next 3 years is to make a positive impact in the lives of at least 10,000 entrepreneurs and "soon-to-be-entrepreneurs" all around the world. 
To find out more about Samuel, you may visit SamuelOng.com
Sorry, there are no upcoming events