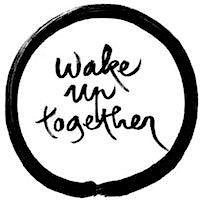 Samsara House 2023
About Samsara House 2023

* 
 "Samsara House 2023" at 36 R Street NW is an Awareness-based shared space where world-shifting communities are meshworked

 to experience and spread what's emerging.  Samsara House 2023 rapidly prototypes models for the new world to ignite a revolution in consciousness within ten years.




Samsara House 2023's strategy is to exemplify a 
gift-economy
 over the current market economy, one that values giving over having. While all events cost at least one dollar to cover utilities, any additional contribution will go towards periodically giving half back to a socially responsible organization or cause in need in the community that you also help identify. Going together as a river, we build a thriving community of communities and pave the way for a new world. Samsara House 2023 is a Holacracy powered organization founded by Cullen Kowalski at a row house in Bloomingdale, New Washington, D.C.
You never change things by fighting the existing reality.  To change something, build a new model that makes the existing model obsolete. ~ Buckminster Fuller 

Be the change you wish to see in the world. ~ Gandhi
Sorry, there are no upcoming events