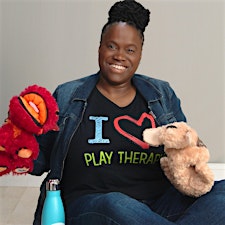 Sabra Starnes, Play Therapy Trainer, LICSW,LCSW-C, RPT-S, M.Ed
Next Place Therapy Services is an Approved Provider of Play Therapy #17-526
Sabra Starnes is a Clinical Social Worker who has been practicing for 21 years in the DMV area. She worked for 13 years in the District of Columbia Public School System as a School Social Worker.
She is the founder of Next Place Therapy Services a private practice that has offices in Largo, Maryland, and Washington, DC.
She became a Registered Play Therapist in 2003. And a Registered Play Therapist Supervisor in 2015. She presents both in-person and online play therapy training towards becoming a Registered Play Therapist.
Sabra's training are engaging, humorous, and fun. She has a strong passion for educating and supporting clinicians to become effective and highly skilled play therapists.
Sabra believes in the power of play and that play can heal children, families, and adults who are dealing with life challenges.
She looks forward to having you attend training! Any questions please ask.
The world needs Play Therapists!
Next Place Therapy Services is an Approved Provider of Play Therapy #17-526
 GRIEVANCE POLICY: Next Place Therapy Services is fully committed to complying with all legal and ethical responsibilities to be non-discriminatory in promotional activities, program content, and in the treatment of attendees.
While we go to great lengths to assure fair treatment for all and attempt to anticipate problems, we recognize that complaints will arise. When problems do present themselves, we will attempt to alleviate complaints as quickly as possible.
Complaints relative to a speaker, contents of instructional materials being presented, an individual educational style being utilized, or facilities where training is held should be addressed with Sabra Starnes who will attempt to resolve the matter as expeditiously as possible.
Play Well!
Sabra  Starnes