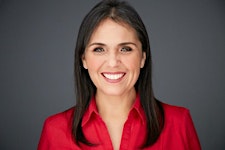 Rosie Paulsen Enterprises LLC
Rosie Paulsen is a Commissioner, Public Speaker, Community Advocate, TV Show Host, and Medicare Insurance Broker.
As Commissioner, Rosie serves on the Florida Commission on the Status of Women, whose mission focuses on the welfare of the women of Florida. She regularly shares her expertise via educational seminars on Medicare, the Hispanic market, and entrepreneurship.
As a civic leader, Rosie promotes economic growth through collaboration and long-lasting relationships. She actively serves on and has founded several advisory committees in the Tampa Bay area, such as "Hispanic Conservatives in Action."
In her talk show, "Cafecito With Rosie On TV," Rosie engages with local business owners and community leaders to showcase their services and causes, and highlights their involvement in the community.
Rosie's brand motto is "Pure Positive, Inspiring Ideas," which reflects her goal to contribute to society through inspiration, determination, and her "Pure Positive" attitude.