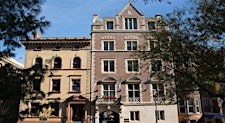 Rockefeller Institute
The Nelson A. Rockefeller Institute of Government is a public policy think tank founded in 1981 that conducts cutting-edge research and analysis to inform lasting solutions to the problems facing New York State and the nation.
The Institute's mission is to improve the capacities of communities, state and local governments, and the federal system to work toward genuine, evidence-based solutions.
Through rigorous, objective, and accessible analysis and outreach, we give citizens and governments reliable facts and tools to understand public problems and inform public decisions.
Sorry, there are no upcoming events