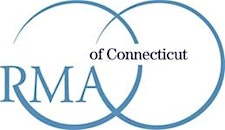 Reproductive Medicine Associates of Connecticut
At Reproductive Medicine Associates of Connecticut (RMACT), a CT fertility clinic, patient care begins with a partnership between patients and award-winning, board-certified reproductive endocrinologists. With that, our patients have the opportunity to explore our Integrated Fertility and Wellness program (IFW), which includes the following services:
Fertile Yoga- This specially designed program includes guided meditation, breathing techniques, thoughtful movements and other tools for men and women to find a place of calm and peace in their lives while in fertility treatment.
Nutrition- Individualized nutritional counseling and dietary support are an essential part of your successful fertility treatment plan at RMACT.
Fertile Counseling- Licensed therapists who understand the complexities and challenges of fertility treatment share tools that can make all the difference between surviving and thriving while undergoing fertility treatment.
Support Groups- Meet other patients and partners who are facing similar fertility challenges. Find emotional support when sharing with others who understand the rigors of fertility treatment.
Ladies Night In- A peer-led support group facilitated by two former fertility patients, Carrie Van Steen and Lisa Rosenthal. Share experiences, hope and very often, a good laugh with other women who understand what you're going through, because they're going through it too.
Join us for an event today!
Sorry, there are no upcoming events