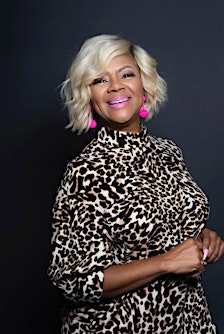 Regina Spellmon
Dr. Regina Spellmon is an innovative thinker, empowerment speaker, award- winning author, minister, pastor, and a sexual assault advocate.

Dr. Regina is the CEO and Founder of "Get Briefed," an organization that is dedicated to ending the widespread assault of women and young girls. She is the founder and visionary behind Regina Spellmon Ministries, where her mission has been to Empower women to Embrace their identity, Encourage them to move beyond their past, and Inspire them to be great. She has recently launched RescueHer, a one-day intensive designed to Recapture Her, Restore Her and Release Her.

Also, Dr. Spellmon's book, From Pieces to Peace received the "Reader's Choice" Best Testimony Award. She is the Founder of The Spellmon Fine Arts Academy, a non-profit private school, where she is empowering and developing young leaders and dreamers of tomorrow.
Sorry, there are no upcoming events