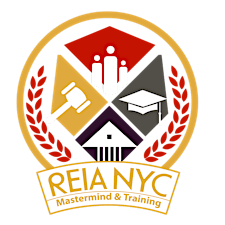 Real Estate Entrepreneurs & Investors Association NYC (REIA NYC)
ABOUT REIA NYC
Welcome to REIA NYC, an Official New York Chapter of National REIA, is a community that is looking forward to supporting individual's success. We provide a platform for successful New York real estate entrepreneurs and investors who want to inspire others to pursue their dreams and be successful in their own ventures through sharing their challenges and success stories.
At REIA NYC, members are able to access a pool of information and resources that can be helpful in doing real estate business. Apart from providing education and sharing knowledge, REIA NYC also works to help boost each member's confidence.
GENERAL MONTHLY MEETINGS
 These meetings are the heart and soul of REIA NYC. Every month you have the opportunity to attend a workshop, receive an in depth market update presentation, network with your fellow Investors and our Business Associates…plus…have an opportunity to present to the membership properties you have for sale and hear a guest speaker. There is ample time set aside for networking.
The general session includes a guest speaker that is an expert in a specific area of real estate investing.  There is no other organization in New York City that brings individuals and organizations interested in investing in real estate together with the business community that supports them and this happens every month! Create your network and support group that will help make you successful!