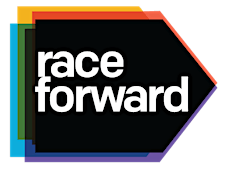 Race Forward: The Center for Racial Justice Innovation
Race Forward: The Center for Racial Justice Innovation united with Center for Social Inclusion (CSI) in 2017 to become the new Race Forward. The new Race Forward is home to the 
Government Alliance on Race and Equity (GARE),
 and also publishes 
Colorlines,
 a daily news site where race matters. The new Race Forward also presents 
Facing Race
, the country's largest multiracial conference on racial justice.
Founded in 1981, Race Forward brings systemic analysis and an innovative approach to complex race issues to help people take effective action toward racial equity. Founded in 2002, CSI catalyzes community, government, and other institutions to dismantle structural racial inequity and create equitable outcomes for all. As one organization, the new Race Forward is dedicated to transforming institutions and empowering the community in order to move policy, culture, and narrative for racial equity.