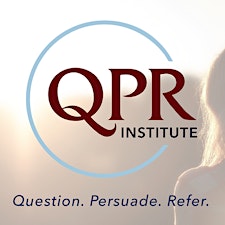 QPR Suicide Intervention Skills Training
When we are talking to someone who is considering suicide we can get confused, upset, and concerned about what to do. Most people who die by suicide have discussed their desire to die before taking their life. If they haven't verbalized their desire to die they often have given hints and other warning signs.  Most of us do not know what to say or do in those times. Learn the warning signs, how to ask "THE" question, and actions that could save a life.
This training is offered monthly by HealthWest. It is free of charge.  
QPR instructors can also come train a group of people.  If you want to train your staff, students, congregation, club, or other entity, contact Michael Pyne at michael.pyne@healthwest.net or 231-724-6618
Sorry, there are no upcoming events