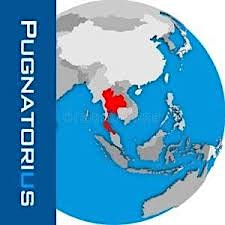 PUGNATORIUS LIMITED | INTERNATIONAL LAWYERS
PUGNATORIUS Ltd. is the Bangkok-based specialist provider of legal services and tax advice on foreign investments in Thailand's manufacturing and service industries as well as property acquisitions and developments. Sophisticated solutions in a complex legal environment. Serious legal and tax advice in the land of smile.
CoronaAlliance: As a founding member of the CoronaAlliance, the law firm advises on the legal implications of the Coronavirus outbreak as well as on tax planning opportunities. It also provides consulting on short-term and long-term measures to avoid or mitigate the damage to companies, individuals, and institutions. CoronaAlliance has prepared itself both organizationally and technically to manage clients and mandates on a decentralized basis in the long term.  #CoronaAlliance. 
Sorry, there are no upcoming events