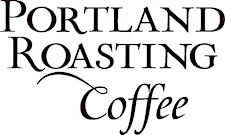 Portland Roasting Coffee
Portland Roasting Coffee has been roasting meticulously sourced coffees in Portland's Southeast Industrial neighborhood for over 20 years. From our early days as a two-man team, we have grown to become a proud presence in the Portland coffee market.
Since our inception in 1996, Portland Roasting Coffee has been sourcing directly and building sustainable relationships with coffee farmers and communities. We are guided by a set of values that affects every decision we make with regard to our customers, farmers, products and employees.
We have always aimed to be a business that is rooted in relationships with an eye towards global betterment. We value each and every relationship we have with our local community, our farmers, our clients and all of our business partners.
Sorry, there are no upcoming events