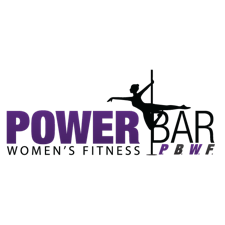 Pole Dancing Classes & Parties of Dallas & Ft Worth TX I Power BAR Women's Fitness
Pole Dancing Classes in Dallas and Fort Worth Texas by Power BAR Women's Fitness
We are the Dallas and Fort Worth Texas Pole Dance Studio for your ONE STOP in Fun, Fitness, and Community!
Power BAR Women's Fitness was founded in 2016 in Richardson, Texas and has expanded to other DFW local markets such as Dallas County, Tarrant County - Fort Worth, Arlington and the list keeps growing...
We Just Can't Stop the Music, or the Pole Dancing! We also love to spread postivity and confidence to our fellow sisterhood. We host a ton of fun fitness events in the Dallas and Fort Worth Metroplex and some are in our Dance Studio and Some are on site around town. You can best be sure we have our Dancer Pole with us in tow! 
If you are seeking popular events near you, have an itch to try something new, and want to be sure you stay active while having FUN - Power BAR Women's Fitness is your partner in dance, fitness, and fun. Plan your weekend with us and take a Beginner Pole Dance Class, Chair Dance, Floor Dance, Twerk Fitness, or Heels Course when offered. Don't be shy - Try something NEW and Exciting. 
Oops- Missed an Event? No Biggie! We have pole dance classes around Dallas and Fort Worth Tx on a weekly basis. Just check out our Pole schedule at www.powerbarfit.com
We also host private pole dance parties too! www.poledancepartiesunlimited.com
As you can see - we will keep you spinning (literally)! 
Until Next Time - We will See you at the BAR!
FOLLOW US -->
www.instagram.com/powerbarfit 
www.instagram.com/poledancepartiesunlimited