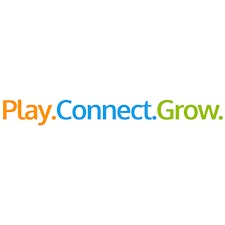 Play.Connect.Grow.
Aaron DeLand is the founder and driving force behind Play.Connect.Grow., and its parent company, Connecting With Autism. Aaron started working with children on the autism spectrum in 1999, and knew immediately that this was his calling. Over the past fifteen years he has traveled extensively, working with more than 800 families, and logging thousands of hours working with children and their parents.
Play.Connect.Grow. is a practical extension of the Connecting With Autism philosophy, based on the belief that play is the doorway to true social development for children with autism. The innovative Play.Connect.Grow. approach helps parents to help their child develop real and lasting social skills. The method has demonstrated over and over how something as simple as play can have a huge impact on a child's development and a family's quality of life.
Since the autism intervention therapy Aaron provides usually involves traveling to the homes of the families who need his help, it became apparent that the number of families he could help was very limited. This led to the Play.Connect.Grow. website. The website is intended to bring this very simple and effective form of therapy to every family who could benefit from it. The goal is to provide the skills you will use to help your child develop his/her social communication and in the process deepen your relationship with them.
Play.Connect.Grow. provides specialized online and in-person training that teaches you how to play with your child in ways you never have before. The program provides a long list of benefits, including improved interaction with your child, increased eye contact, and more effective communication. Most importantly, our course helps you create a deeper relationship with your child. We do more than just you give you the tools; we show you how to use them.
Sorry, there are no upcoming events