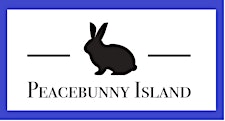 Peacebunny Island
HUGS * HOPE * HOPPINESS
We provide community educational programs with rabbits .
"STEMbunnies" programs contain content in the areas of  E-STEAM: Environment, Science, Technology, Engineering, Arts & Math.  These classes aim to:
1) Prepare  & Engage Students in E-STEAM
2) Preserve Endangered Heritage Breed Rabbits
3) Prevent Pet Abandonment
4) Provide Service in the Community
We learn from & share the rabbits from the Peacebunny Island rabbitry.
Our Peacebunny Unit goes to share comfort during times of loneliness, stress, trauma & grief.
www.PeacebunnyIsland.com