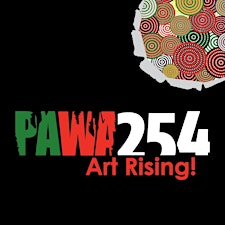 PAWA254
PAWA INITIATIVE is a not-for-profit initiative and art hub established in Kenya in 2011. With a vision to facilitate a bold, innovative and thriving art and media landscape to create a better Kenya, our work is organized around two thematic areas;
Art and Media
This entails developing the capacity of emerging artists and facilitating the integration of this artistic expression for livelihoods development. The provision of a state of the art co- working space consisting of creative suites for artists and professional equipment such as cameras, lighting, and other production equipment, skills transfer, networking and partnership opportunities.
Civic Engagement & Social Accountability
PAWA uses art as a form of civic engagement through dance, poetry, graffiti, theatre, music, film and photography to spark civic participation through focusing attention on emerging social concerns in the country and in the process prompt action.
Our work has resulted in the growth of highly skilled artivists (those that use art for social change) and the movement of active, freethinking youth, in and beyond our immediate location.
Sorry, there are no upcoming events