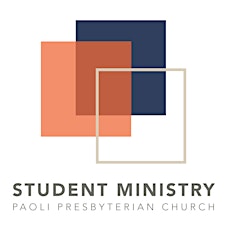 Paoli Presbyterian Church Student Ministry
WHO WE ARE: That might be the hardest question to answer, because we are all different! We are an eclectic group of youth who like to gather and have fun, worship God, and execute the occasional prank. We like to be crazy, but have our moments of seriousness. We play games, talk about the junk that makes life tough, and even question God sometimes, but in the end, we draw closer to God as one.

So come. Check it out. Meet new people. Let Loose. Meet a stranger. Have fun. Love God as He loves you.

Sorry, there are no upcoming events