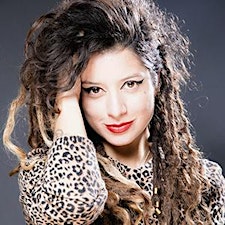 Pamela Wasabi
Pamela Wasabi is a thought innovator on women's social issues, food education and conscious relationships. Her background stretches from the whereabouts of the psychology of eating, integrative nutrition, eastern philosophy, to plant-based food artistry. She's a mother, an Oracle Card reader, and a lover of life.
Wasabi is the founder of a local bakery in Miami bringing the message of Self-Love to the table, proposing a new approach to food with her motto #EatMoreBeauty.
She's the author of "Nourished, The Plant-based Path to Health and Happiness," which explores our relationship with food and self. In January 2020 she published "Woman of the Moon" a poetry book filled with wild feminist prose proposing the liberation of the soul from the oppression imposed by the ego-mind. Pamela Wasabi is currently working on her third title, "Returning to the Wild Woman," which expands on women's food challenges and body image issues. She presents the healing solution through the connection, revival and balance of a woman's Sacred Feminine energy.
Sorry, there are no upcoming events