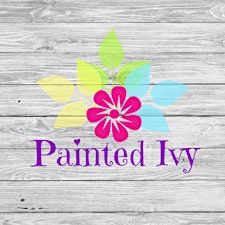 Painted Ivy
Painted Ivy is a mobile art company that provides a hands-on teaching experience at local public and private events throughout Maryland.
Painted Ivy was founded in 2019 by an artistic creator of the most beautiful and stylish products! The products are made by hand that inspire and empower people by the things designed.
Painted Ivy is a company that finds meaning through teaching others to paint designs on glass and canvas. Quality stories, quality experiences, quality relationships with customers, and quality ways of working to fulfill our mission while having fun is our goal.
We welcome those who would like to journey with Painted Ivy to learn and have fun!
Sorry, there are no upcoming events