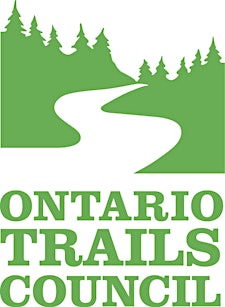 Ontario Trails Council
The Ontario Trails Council is a nonprofit organization, a charity incorporated in 1991, that promotes the development, preservation, management and use of recreational trails.
The Trailhead "Event" series celebrates trail success coast to coast. Developed in Ontario Trailhead Conference showcases the best of the trail economy, trail acitivty, programs, services, marketing and communication.
These events reinforce community, build bridges between groups, put Canadadians to work through trail tourism, trail building and trail jobs!
The Ontario Trails Council is proud of the 80,000km plus of trail in Ontario, and its role in assisting with the improvement in the 250,000+ of trails in Canada.
OTC is a proud supporter of all trail activities, accessible trails for all, first nations communities, and holds membership in The Canadian Trails federation, and has had a leadershbip role in the National Trails Coaltion.