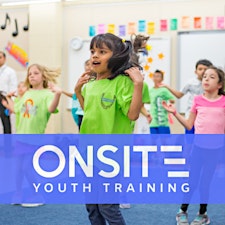 Onsite Youth Training
At Onsite we bring fun and healthy classes directly to our students. By bringing our classes to where our students are we are able to provide classes to students who would otherwise not easily have access to such services.
Our classes are standards based and align to national and state standards. They make a great addition to any school day activity, special event, after-school program, youth center or non-profit organization.
Sorry, there are no upcoming events