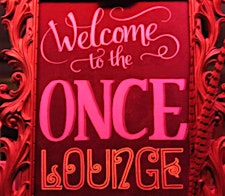 ONCE presented by Cuisine en Locale
ONCE is a venue operated by Cuisine en Locale at 156 Highland Ave, Somerville MA, in the former historic Anthony's Event Halls.  We have two performance spaces- a 100 person lounge and a 300 person music hall, which can be used together or separately.
We host events, shows and performances. To book please email Events@enLocale.com
Created in 2005, Cuisine en Locale serves as the Boston area's only all-local food company, delivering farm-sourced meals to homes and offices, and providing highly appointed locavore catering and event planning services to parties big and small. CeL proudly feeds people wholesome, delicious, scratch cooking while supporting the environment and local economy.
Information about our upcoming events can be found at www.enlocale.com
Sorry, there are no upcoming events