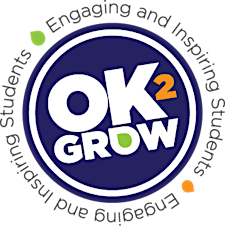 OK2Grow
At OK2Grow, our mission is to connect students to success through career pathways.

OK2Grow is a business driven workforce development and career pathways nonprofit focused on entrepreneurship, high school completion and career awareness activities. We have three program areas to support our goal:
Career Awareness
Skills2Grow
​​Youth Entrepreneurship

Through our career awareness initiatives, we help students develop a vision of success for their future by connecting with a career path. We bridge gaps between educators, businesses, parents and students by organizing career awareness activities and emphasizing the importance of completing high school.
Sorry, there are no upcoming events