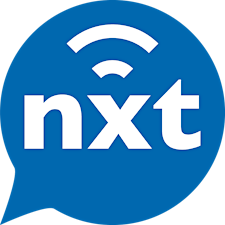 Nxtbook Media
Nxtbook Media exists to inspire our community to realize its full creative potential. We embrace the fact that we are an integral part of our community's success and will passionately support them to that end.
Nxtbook Media serves as a model business, dedicated to providing superior results, by encouraging collaboration, tirelessly pursuing new challenges, and being socially responsible.
Our Values:
Service
We believe in providing meaningful assistance to our clients, community, and employees in whatever way we can to help them succeed.
Collaboration
Through collaboration, we will establish caring and meaningful relationships with one another, our clients, and those in the community, to share ideas and work together as partners in success.
Influence
We will lead by example, share our expertise and knowledge, and inspire others toward a purposeful future.
Integrity
Even when it is challenging to do so, we will act with honesty and uphold the highest moral and ethical principles through our own personal and professional actions.
Creativity
We will look past the obvious toward imaginative solutions. We will question the status quo, seeking different perspectives so that we inspire innovation and originality.
Excellence
We will make certain that individually and collectively we are proud of the work and effort we invest in the success of our clients and ourselves.
Passion 
We will infuse our interactions with our unique personalities. We will let our passion be the fuel we need to take on projects, ideas, and causes to which we are truly committed.
Sorry, there are no upcoming events