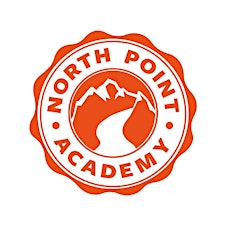 North Point Academy
Our Purpose: Building transformational communities living from the inside-out is the primary purpose of North Point Academy (NPA). 
We've Got Some Promises To Make
This work is transformational and it's also profoundly personal - so you need to be certain that you can trust the process. Here are some promises that we think will be important to you on the journey
We're on the same road, with you
The method and tools we've developed come from our own experience of wanting to see greater impact and meaning in our own lives.
We know this works
These programmes are accredited by the ICF and have proven themselves, over and over, so you can have confidence as you explore what it means to "come alive to yourself".
No quick fixes, promise
This is not a silver-bullet or a quick fix. It requires commitment. It's an invite to the tough conversations that happen on breath-taking journeys like this.
We All Want Our Lives To Matter
Many of us struggle to find the meaning in life we want - we would like to invite you to discover how.
Train with us
Our training is not just for those who want to become coaches.
Available in the UAE and the UK. 
Virtual Programmes coming soon. 
Receive coaching
Enquire about coaching to help you unlock the impact you want to succeed and grow.
Available internationally.
Become a coach
Our training is transformational and many who receive it decide to go on and become coaches.
Join us.
As of October 2016 the NPA Certificate in Professional Coaching has been recognised by the International Coach Federation as an accredited source of coaching education.