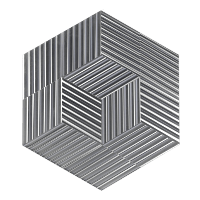 Nitzan Hermon
Nitzan Hermon is an innovation consultant, writer, and coach. He is deeply passionate about the nature of communication and how we might move from artifact thinking to process thinking.
In his practice, Nitzan helps companies to break down silos of creativity through research, technological innovation, and R&D. He is a student and teacher of complexity – and is actively shifting the conversation from communities to circles, and from networking to 'thirdness.' In his latest project, Meta Medium, Nitzan is researching the psychology of creativity, digital habits, and solitude. He experimented, and publicly wrote, about building a meta-community, now called Thirdness Network.
He is adjunct faculty at The New School, Think Bigger fellow at Columbia Business School, and part of IEEE (AI and ethics), i4J and GoFA.
He is currently teaching at The New School, helping international innovation leaders share their process, and is the NEW INC team coach.
Sorry, there are no upcoming events