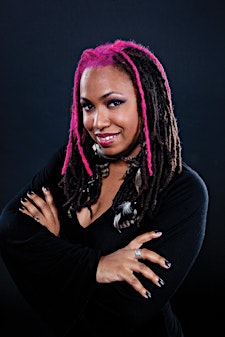 Niki Lopez Presents:
Niki Lopez is an Artist and Activist. She's also a curator and an award-winning independent graphic designer.  
Lopez is best known for her vibrant color palette, masks and a collection of works dealing with trauma and healing through the arts. She was inspired to create "What's Your Elephant," a movement that creates a safe space for people to use expressive arts.
Lopez is also a co-founder for Artists for Black Lives Matter and the 1310 Bandits, an award-winning team of female-led LGBTQ filmmakers.
Lopez runs "The Circle" a weekly Facebook podcast sharing stories of our creative community, activists & social entrepreneurs.
 --
Sorry, there are no upcoming events