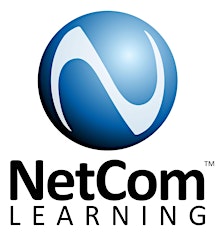 NetCom Learning
We Teach Technology & Business. We Manage Learning.
NetCom Learning helps build innovative learning organizations in the workplace by structuring a smarter workforce, supporting changes, and driving growth. Since 1998 we have been empowering organizations to reach optimal performance results and address challenges by managing all aspects of organizational learning. With a team of dedicated and knowledgeable learning professionals having profound subject-matter expertise, NetCom Learning has serviced over 80 percent of Fortune 1000 companies and helped over 12,000 organizations achieve their business goals.
NetCom Learning provides a series of live and interactive free training webinars to get in-depth understanding of the emerging technologies. These webinars are a great opportunity to engage with our subject matter experts in order to enhance your knowledge and skillset in a virtual environment. Our wide range of webinars include technologies like Microsoft, Cisco, Adobe, AutoCAD, CompTIA and many more.