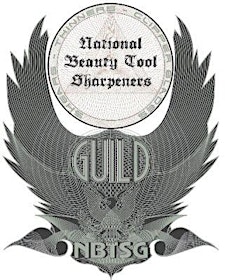 National Beauty Tool Sharpeners Guild Inc. (NBTSG)
 

678-216-2715



History
The National Beauty Tool Sharpeners Guild (NBTSG) was founded in 2009 by Larry Brooks of Sharp Edges/Hamaguri USA. The Brooks family hosted three very successful conventions in St. Louis, Missouri before Larry and his wife Linda retired in 2012. Upon their retirement Bonnie and Gene Megowan of Bonika Shears assumed leadership of the Guild and hosted the 2012 and 2013 conventions. Soon after the 2012 convention Bonnie started researching the possibility of restructuring the Guild into a nonprofit organization that could be managed and operated by the members themselves. During the summer of 2013 a basic organizational structure was established and the NBTSG was formally incorporated as a domestic nonprofit corporation owned by its members.  In 2018 the NBTSG applied for and received 501(c)(3) tax-exempt status from the IRS.  The NBTSG is owned by its membership, governed by an all volunteer Board of Directors, and managed by elected officers that perform the day to day operations of the Guild.  

Mission Statement
The National Beauty Tool Sharpeners Guild is an industry trade group established to advance the knowledge and skills of beauty tool sharpeners. The organization certifies sharpeners of shears, scissors, thinning shears, and clipper blades so that there is a fair and unbiased evaluation of the sharpening ability and provides resources for best business practices, training, and the advancement of the sharpening industry. 

Vision Statement 
To become the preeminent source of knowledge and training for the beauty tool sharpening industry by hosting fun, effective, and welcoming conventions and certification events. To provide an atmosphere in which sharpeners of all experience levels can gather and learn from each other and to advance the cause of certified sharpeners and their usefulness and benefit to other industries. 

Goals 
- Foster participation in the guild and continuous improvement within our industry. 
- Be a positive and respected influence within the sharpening community. 
- Set the standards for professional sharpeners.