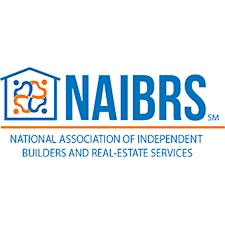 National Association of Independent Builders and Real-Estate Services
NAIBRS is a not-for-profit trade association founded in 2016 to assist Builders and Remodelers grow their business by providing assistance with marketing, client development and funding programs. We work to match service providers with transaction opportunities through our network of builders, lenders, services providers, suppliers, and Realtors.
NAIBRS consists of members who have strong interest in building value in their local communities. Building and renovation work improves our local housing infrastructure, creating value in our communities and jobs. Research shows that every new home constructed creates more than 3 full time jobs locally.   Additionally, construction creates engineering, legal, architectural work and commerce from materials needed to complete building jobs.  We all know building efforts in the real estate sector provides a powerful economic catalyst.
Sorry, there are no upcoming events