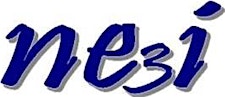 Nanotechnology Education, Employment and Economic Development Initiative (NE3I)
Partners in this initiative:

 
The Goals of the NE3I are to:

Prepare for emerging job markets for nano-technicians in northeastern Illinois.

Accelerate the manner in which grades 11-14 enter the nanotechnology & nanoscience fields.

Promote collaboration between Oakton Community College, the IS+TP, NSERVE, ISTC and the Village of Skokie.
Sorry, there are no upcoming events