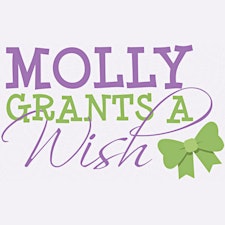 Molly Grants a Wish
Founded in honor and memory of a precious 19-month-old little girl named Molly Elizabeth Justice, who continues to live through others.
Our mission is to help promote organ donation awareness and education while continuing our efforts to help families who are facing difficulties while waiting for a donor or after receiving a transplant.
Molly Elizabeth Justice was an amazing, loving, energetic, beautiful 19-month-old little girl who left this world way too early. But in the midst of such tragedy and heartache, her parents, Casey & Amber Justice made the decision that no parent should ever have to make. They made the decision to donate Molly's organs so that at least they could help another family not have to experience this treme

ndous loss. Now Molly not only lives on in our thoughts and memories, but also through several other children whose wishes were granted when they received the gift of life. Through this organization Molly's parents, family and friends hope to promote organ donation awareness and education. Molly was truly a gift from God and we will always cherish our memories with her.
Sorry, there are no upcoming events