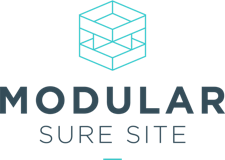 Modular Sure Site LLC
Our full-service team of contractors is able to coordinate your transportation with the factory or prefabrication facility, create the best strategy for the set schedule, organize the process with your general contractor on establishing roles and responsibilities.
Modular Sure Site offers many options in the set services including a licensed crane operator, modular commercial set services for multi-family, hospitality, medical buildings, and extends to panelized wall systems and other specialized crane needs nationally. 
Off-Site construction is becoming more precious as time frames to build and obtainable budgets are the priority. 
Modular Sure Site has strategic partnerships with many factories to build your residential and commercial projects.  We will assist your team throughout the project with land feasibility reports, selecting the right factory, choosing your selections for interior and exterior finishes, presenting a price per square foot, transportation, permit review and regulations, and walking you through the general off-construction processes. 
Sorry, there are no upcoming events