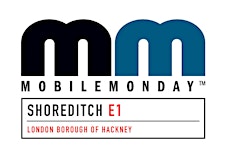 Mobile Monday Shoreditch
Bringing the Mobile Monday community together in Shoreditch since 2012. 
Our plan is to organise 3 or 4 events per year in Shoreditch for the local mobile community in Shoreditch. The first event is on Monday 25 June 2012 at LBi.
We'll be announcing our supporters and sponsors soon. 
Interested in getting involved as a sponsor or volunteer? Please get in touch by email with Jen, Helen and Karen to find out more.
Find out more on our blog http://mobilemondayshoreditch.com 
A big thank you to our sponsors 
Sorry, there are no upcoming events