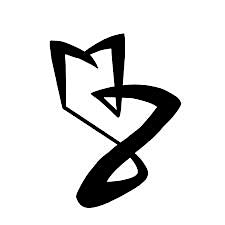 Mistress Zeneca Events
ELEGANTLYKINKY.COM

ALL CHERRY NOIR EVENTS ARE NOW A NON-GENDERED PRICE OF $20/PERSON WITH RSVP*  
2021 CHERRY NOIR EVENTS:
 
---CORONAVIRUS PAUSE - ALL EVENTS ARE CANCELLED UNTIL PHILADELPHIA ENTERS THE GREEN PHASE OF PENNSYLVANIA REOPEN PLAN WHERE IT ALLOWS BARS AND NIGHTCLUBS TO RE-OPEN

Mistress Zeneca is a Geeky, BDSM and Kink event organizer in the Philadelphia area, specializing in providing unique kink experiences. She is the organizer of Cherry Noir, Philly's Longest-running BDSM Club & Swingers Event, The Villain's Ball, a costumed BDSM Play Party, and formerly Sacri-Delicious, a religious-themed event, among others. Her events range from themed movie marathons, weekly game nights, immersion experiences, sex-positive play parties, and upscale High Protocol Dinners. All her events are appropriate for the curious, the beginner, and the experienced alike. She is a self-proclaimed "Ambassador of Love" welcoming everyone in Philadelphia who wish to learn more on their journey of self-discovery. Her team of Ambassadors extend her warm welcome to everyone during the events and ensure the safety of all who attend. She teaches a variety of kink topics and is always down to talk about one of her favorite topics - Zombies.
We support: The BDSM Events Page
Sorry, there are no upcoming events