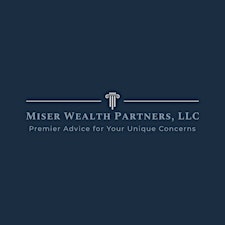 Miser Wealth Partners, LLC
We are a comprehensive financial planning firm focusing on the four life quadrants we feel are more most important to the affluent families we serve. Those quadrants are:
Income Planning
Tax Mitigation
Wealth Transfer
Investment Positioning
We also specialize in educating C-Suite financial professionals on how to convert their largest expenses (i.e., compensation and benefits) to assets on their balance sheets that produce guaranteed income for their organization. In many cases, excise tax liabilities are reduced or eliminated while improving employee adhesion and reducing retention related costs.

We spend much of our time working with administrators from all NCAA Power 5 conferences, the Big 3 professional sports associations, a number 1000+ person hospitals, and large law firms around the US working to mitigate IRC 4960. Our practice involves the proper use and implementation of Qualified Opportunity Zones, Delaware Statutory Trusts, Conservation Easements, and properly structured highly factored Installment Sales solutions.