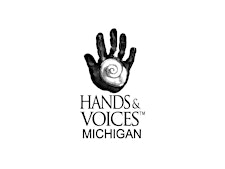 MICHIGAN HANDS & VOICES
Michigan Hands & Voices is a chapter of a non-profit organization, dedicated to supporting families of children who are Deaf or Hard of Hearing, as well as the professionals who serve them.
We are parents, teachers, Deaf and Hard of Hearing individuals, audiologists, and interpreters just to name a few! Our diverse membership includes those who communicate orally, with signs, with cued speech, and/or combined methods.
We offer support to families through 1) our vast state network of parents, DHH individuals, and professionals, and 2) programs starting at identification of hearing loss/deafness, and through educational and social support as the child grows.

JOIN our FACEBOOK group for the most updated information:
https://www.facebook.com/groups/mihandsandvoices/
Sorry, there are no upcoming events