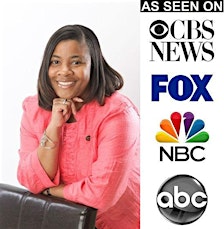 Michelle Tate, MBA ~ Certified Coach, Teacher and Speaker with The John Maxwell Team
Leadership is the difference maker and the deal breaker. It's how we grow organizations. It's how we impact lives. But, as you also know, leadership cannot be an idea we simply talk about; leadership is the action we must live out.
As a John Maxwell Certified Coach, Teacher and Speaker, I can offer you workshops, seminars, keynote speaking, and coaching, aiding your personal and professional growth through study and practical application of John's proven leadership methods based on the following programs:
Leadership:
Leadership Gold
How to Be a REAL Success

Relationships:
How to Be a REAL Success
Becoming a Person of Influence
Everyone Communicates Few Connect

Equipping:
Today Matters
15 Laws of Growth
How to Be a REAL Success
Put Your Dreams to the Test
Developing the Leaders Around You
Sometimes You Win Sometimes You Learn
Working together, I will move you and/or your team or organization in the desired direction to reach your goals. I am looking forward to assisting you on your journey to becoming a successful leader.
Michelle@MichelleTate.info
Sorry, there are no upcoming events