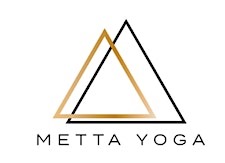 Metta Yoga- NJ Pop-Up Events + Yoga Studio
NJ Pop- Up Yoga Events that are held in unique locations. All classes are focused on the theme of spreading kindness. Each class begins with a Metta meditation. All classes are designed for all levels, beginners welcome! After yoga, stay and bring the yoga community together with a glass of wine or beer or whatever else we offer for a social gathering!
Bringing the yoga community together, one pop-up yoga event at a time!
 A luxury boutique yoga studio NOW OPEN! located at The Waverly in Neptune NJ!
504 Waverly Avenue Neptune NJ 07719
www.mettayoganj.com