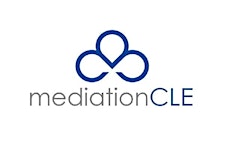 Mediation CLE, Inc.
Mediation CLE, Inc. is dedicated to providing outstanding advanced and basic mediation training seminars for new and experienced mediators.

We also offer a one-of-a-kind Train-the-Trainer seminar designed to enable experienced mediators and mediation instructors to develop, market and present mediation training seminars of their own.

Our training seminars are offered in many locations nationwide. Every seminar we offer can also be customized and presented at your location for your law firm, organization or group. Our seminars meet continuing education (CLE/CME) requirements and registration criteria for court-approved mediators, where applicable.

Visit www.mediationCLE.com for more information. Or, call us at 214-901-5888.


Sorry, there are no upcoming events