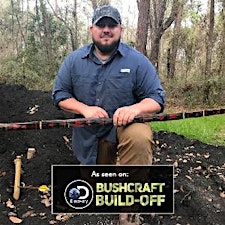 Matt Tate - Certified Survival Instructor
Owner and Lead Survival Instructor of American Survival Co.  as well as Owner of Integrated Survival Systems, Former Army Combat Engineer, NRA-Certified Instructor.
Matt's love of survival started as young kid growing up in a Cherokee community where the old ways of hunting, fishing and bushcraft of the Native American culture are still cherished.
As a combat Veteran and certified Survival Instructor, Matt is passionate about teaching others life-saving skills to survive emergency situations and thrive in the wilderness. Matt has trained in diverse environments from the Ozarks, to swamps, jungles, mountains and the desert. Drawing on his own experiences surviving in some of the world's most unforgiving environments, Matt is passionate about sharing the skills and lessons he has learned.
Today, Matt uses his wilderness and tactical experience to provide civilian, military, and organizational training domestically and internationally. He appeared in season one of Discovery Channel's Bushcraft Build-off, designed multiple blades with world famous Dozier knives specific to survival training, and contributes to publications like Backpacker Magazine.
American Survival - War Eagle Base Camp • Hindsville, AR
$40 - $115
American Survival - War Eagle Base Camp • Hindsville, AR
$50 - $115