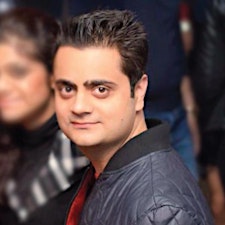 Manik
A Bit About Me :)
My Name is Manik and I am a Geek by birth. At the age of 12, I got my first computer, and at the age of 14, I burnt the processor because I inserted a faulty RAM into the motherboard. Technology excites me, and I have a passion for it. Every day I want to dig deeper and understand how a particular technology works. 
The open-source community has been constructive and has helped me a lot in learning and building my career. I've been running an agency for the last ten years and have come to realize the gaps in the education system and the need for budding new developers to get on the right track with technology. 
I feel the need to contribute back to the community, and that's the reason I conduct these free sessions on technologies I am proficient with. I love speaking and discussing new technology, and I am always a learner. These free sessions are an opportunity to learn and to share whatever knowledge I have with the fellow developers out there.
I will be more than delighted to have to at one of these free sessions and be a part of the joy of learning.
Sorry, there are no upcoming events