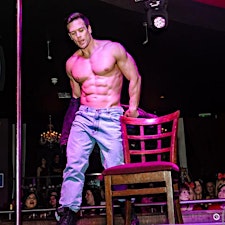 Male Strippers UNLEASHED
Get ready for the hottest Male Strip Show strip show in the Nation! 
The men of UNLEASHED are here!  With an incomparable male strip show like no other, UNLEASHED gives the ladies just what they have been looking for in a male strip show and more. With approximately 2 hours of the hottest coordinated dance routines performed on stage by male strippers, we are sure you'll come back for more.
​
UNLEASED is the perfect way to celebrate your bachelorette party, birthday party, divorce party, corprate event or no reson at all and just a fun laides night out at the strip club! 
​
Make no mistake, this is NOT "Yo Mommas"  Male Revue of from back in the day.  UNLEASHED has a verity of the hottest men to ever touch stages of male strip clubs in the world, with more exotic male dancers and dance numbers than any other male strip show!
Don't Forget Sizzling Stage Time for your guest of honor and purchase a "Hot Seat" on stage during one of the strip performances and let her be the center of attention!
​
Make your guest of honor feel like the show is just for her!  Our Sizzling Stage Time puts her right on stage in the center of the action.  
PLEASE ARRIVE TO ALL EVENTS ONE HOUR PRIOR TO SHOWTIME.
​