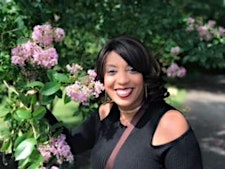 Majestic Millionaires, Inc. - Tilwanda Dofat - 877-974-4667
Majestic Millionaires, Inc. is an award-winning and premier company that specializes in travel management, Retreats, Vacation Packages, Cruises, Catering, and Custom Travel Items. Our concept is a unique one: We create group travel, events, and retreats all around the world and we host and cater them ourselves.
We host several events throughout the year. All of our events are open to anyone who would like to attend.  Since we are a full-service company, we make all of our own reservations, take all payments, and we manage the events and reservations in house. We provide assistance before, during and after all travel, events and retreats. 
Whether you're looking for a cruise, plane tickets, accommodations, catering, custom products or the whole package, we have you covered! Just let us know where you want to go and we'll help you figure out the rest. We are here to serve you!
JW Marriott Hotel Rio de Janeiro • Copacabana, RJ
$250