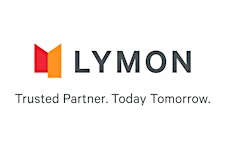 Lymon Pte Ltd
Providing regulatory compliance and business services for institute in Singapore.
At Lymon, we take pride in providing customised compliance solutions to our clients. Trusted by financial institutions since 2013, we understand the challenges that businesses face in a fast paced world. 
Our mission is to help you navigate the constantly changing regulatory enviroment in wich you operate in. Proactive and intelligent, we empower your business by keeping your business secure and compliant. 
We provide a comprehensive range of compliance services to assist financial instition with their Monetary Authority of Singapore compliance needs including:
We also provide end-to-end business and corporate services, convenient as well as holistic in view of Singapore's regulatory enviroment. This includes Accounting and Corporate Regulatory Authority, Inland RevenueAuthority of Singapore and Ministry of Manpower regulations to operate locally:
We are a proud Certified Training Parter of GRI.