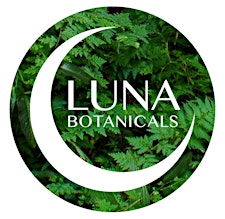 Luna Botanicals
Luna Botanicals came to fruition through a shared respect for the healing and meditative power of nature, and a passion for incorporating that serenity into everyday life.
The pair behind Luna Botanicals consists of Louisiana natives Jeanne & Stephen Luna, a couple living, crafting and enjoying life currently on Esplanade Avenue in New Orleans. Stephen graduated in Landscape Architecture from LSU. Jeanne has a degree in Marketing with a background in brand development, public relations and merchandising. Together, they combine their professional experience and passion for nature to design, plant and grow.
Luna Botanicals strives to cultivate a plant collection that breathes life and tranquility into both interior and exterior spaces through hard-to-find, but easy-to-grow plants that anyone can find joy in nurturing. 
Sorry, there are no upcoming events